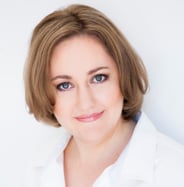 About the painter
My formal introduction to art was a short course in drawing at Melbourne's CAE in 1993.
Later, under guidance of members of my local artists society, I began working in watercolour, oil, pastels and even sculpture.
After painting a range of subject matter, I kept being drawn to capturing the human form, and so I focused on portraiture.
I am Melbourne Australia-based, and now work mainly in acrylic on canvas and watercolour on paper. My commissioned portraits are in private collections in Victoria, New South Wales, and the Northern Territory.
About the art
I enjoy using all of the canvas to express the empirical nature of a subject.
I see no point adding unnecessary information when – to me – the real subject matter is the expression, skin-tone, depth of shadow, and the drama of a robust contrast between light and dark.
In my view, if these elements are painted well, they capture more important things than any extraneous background detail ever could.
Allow me to create your very own work of art: a lasting portrait of someone special.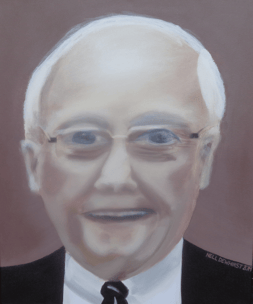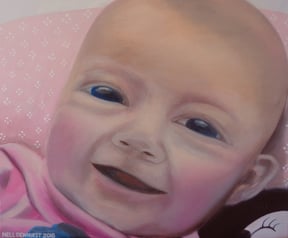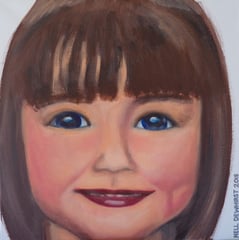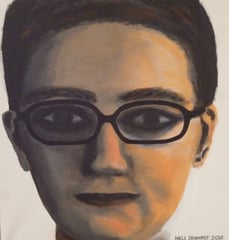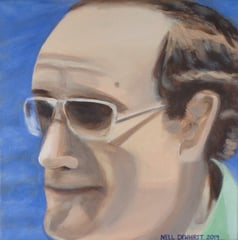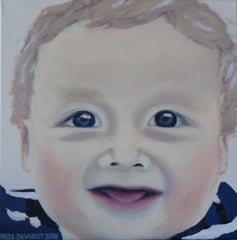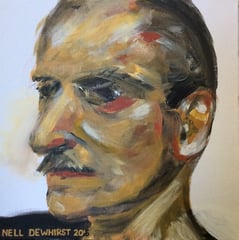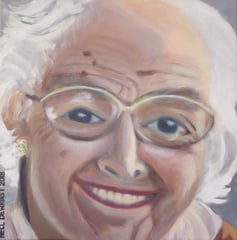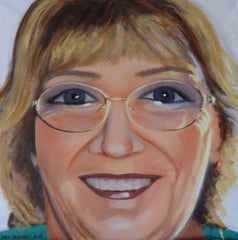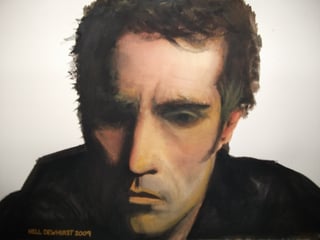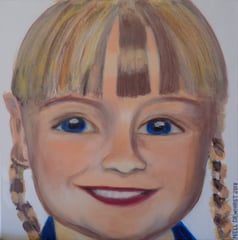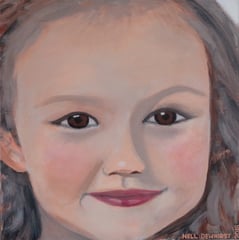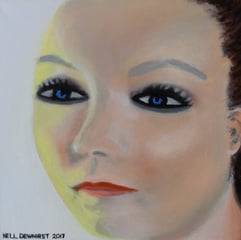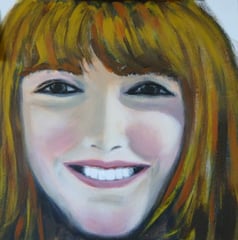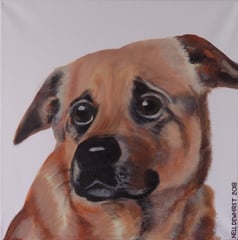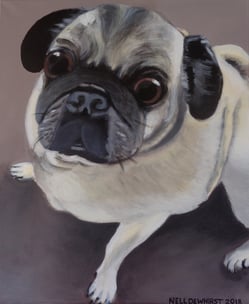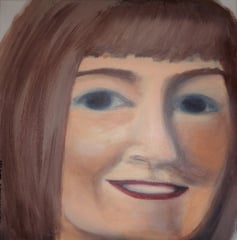 Acrylic on canvas 2019
50cm x 60cm
Acrylic on canvas 2018
40.6cm x 40.6cm
Acrylic on canvas 2018
50.8cm x 60.9cm
Acrylic on canvas 2018
40.6cm x 40.6cm
Acrylic on canvas 2018
45.5cm x 45.5cm
Acrylic on canvas 2018
45.5cm x 45.5cm
Acrylic on canvas 2017
45.5cm x 45.5cm
Acrylic on canvas 2017
45.5cm x 45.5cm
Acrylic on board 2017
45.5cm x 45.5cm
Acrylic on canvas 2018
40.6cm x 40.6cm
Acrylic on canvas 2018
60cm x 60cm
Watercolour on paper 2009
55cm x 36cm
Acrylic on canvas 2019
40.6cm x 40.6cm
Acrylic on canvas 2018
45.5cm x 45.5cm
Acrylic on canvas 2016
30cm x 30cm

Awarded Special Recognition in LightSpaceTime Online Gallery's 2018 Figurative Art Competition
Acrylic on canvas 2018
60cm x 50cm
Acrylic on canvas 2018
45.5cm x 45.5cm
Acrylic on canvas 2017
45.5cm x 45.5cm